FIBR Networking Dinner – Feb. 22, 2018
February 22, 2018
This is a FCG recommended event. This FIBR event has a large turnout including many co-packers. It is fun and great for networking. FIBR has offered FCG members the $40 member rate.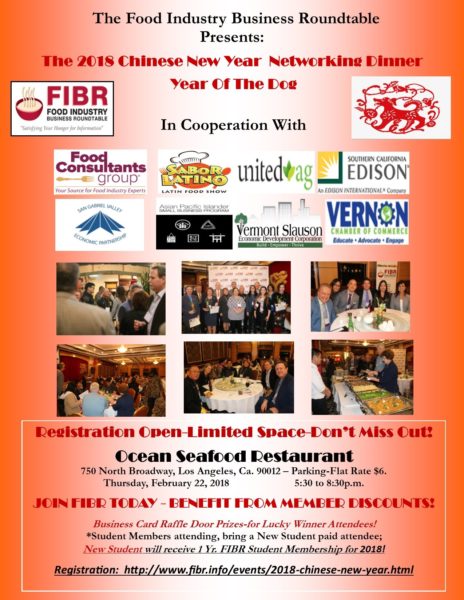 ---
Upcoming Schedule
Check back often for updated information. You can also sign up for our newsletter on the bottom of the home page to keep informed of new meetings.
Planned meeting dates at:
Lakewood Country Club • 3101 Carson St • Lakewood, CA 90712 • (949) 488-3880 • Get directions.
Most meetings are scheduled from 11:30 AM – 1:30 PM on the third Thursday of selected months.